Why the Milwaukee Bucks Can't Wear Cream Uniforms (Hint: It's because it interferes with courtside digital ad placements)
Why the Milwaukee Bucks Can't Wear Cream Uniforms (Hint: It's because it interferes with courtside digital ad placements)
Why the Milwaukee Bucks Can't Wear Cream Uniforms (Hint: It's because it interferes with courtside digital ad placements)
This is a fascinating one:
"I'm not sure I want to deal with the can of worms it will open, so I'll tell you privately," he wrote back. "But you, in particular, are going to hate it: Teams can't wear cream anymore because it interferes with the digital ads that are placed on the court in broadcast due to the uniforms being so close to the color of the wood that is keyed out in the process."

Whoa — I hadn't seen that one coming! I had imagined a lot of possible explanations, most of which had to do with Nike dye lots and things like that, but I definitely hadn't thought of anything like a digital ad.

Godsey was right, of course — I do hate that digital ads have essentially banished an entire color from the court. It's the latest depressing case of the advertising tail wagging the uni dog. But as I explained to him, I also think it's a fascinating example of the law of unintended consequences — and a story that fans would love to learn about.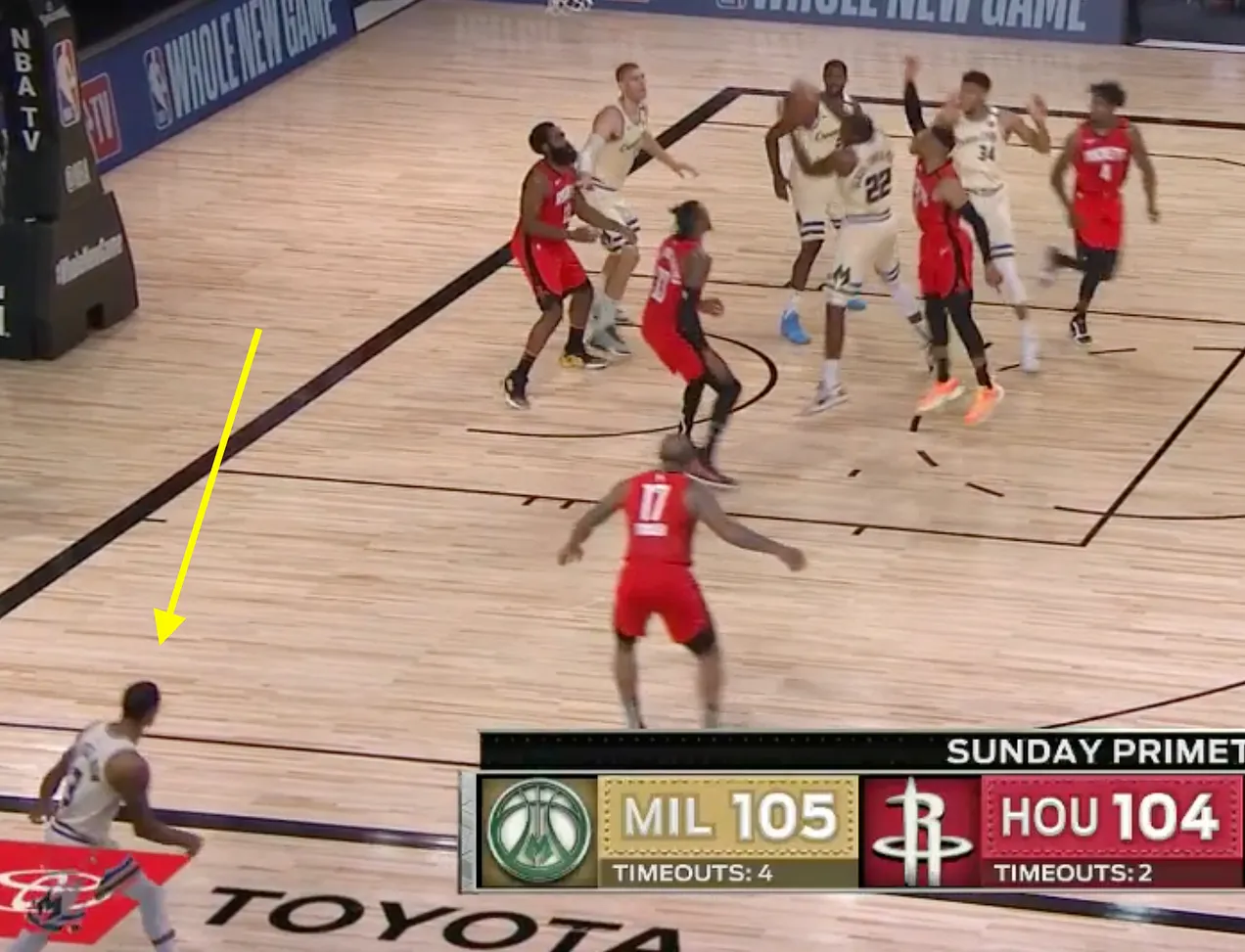 The whole story is worth reading, with lots of interesting little tidbits, such as:
Godsey: Interestingly, it happened in the bubble [where the league finished the 2019-20 season after the start of the pandemic]. Up until that point, there had been no issues. So we wore the "Cream City" uniform for a game in the bubble — I think it was Aug. 2, 2020. Because of the unique situation there, with every game being played on a neutral site, teams were able to digitally put their arena naming rights onto the court during their local TV broadcasts. And because of that, in that first game of wearing cream down in the bubble, we started to realize it was kind of like the meteorologist wearing a green shirt while standing in front of the green screen — a pixelation effect.
Uni Watch: Ads had never been projected onto the court until the bubble, right? And the bubble wouldn't have happened if not for the pandemic. So on top of everything else the pandemic did, you're saying it killed your cream uniforms?

Godsey: Yeah. Digital ads on the court would probably have come along anyway at some point, but not by then, and maybe not by now. The pandemic sped up the timeline on that kind of thing.
Also: